No, I'm not typing some hand-shaking-from-
DTs
missive about saving D&D.
Drinks Over

Dearborn
, fine boutique purveyor of spirits, beer and wine in Chicago's River North are trying to stay afloat in this bad economy. Having opened not long before the recession hit, they are one of the finest stores around in terms of recommendations, unique tipple and
education
.
In the interest of full disclosure, we had our
BJCP
class there and I've gotten to know
Kyle
as a really generous guy who knows a
ton
about drinks. He's a certified
Sommelier
, in a
guild of bartenders
(who knew there was such a thing), and with this venture master of his own domain. He hosted a wicked cool
speakeasy party
a while back, to support the
Museum of the American Cocktail
. BB King's daughter even fronted the band. After the party I watched a friend fall down a flight of stairs, just in case you thought you weren't reading the right blog.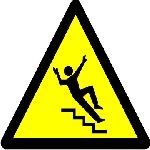 If you're in Chicago, go check it out. If you're not in Chicago, tell your friends who do live here to go check it out. If you're ordering for a big event, screw Binny's and order from Kyle. We do for work and he's always given us great recommendations*. Sign-up for their
twitter
, or
e-mail list
if you get a chance.